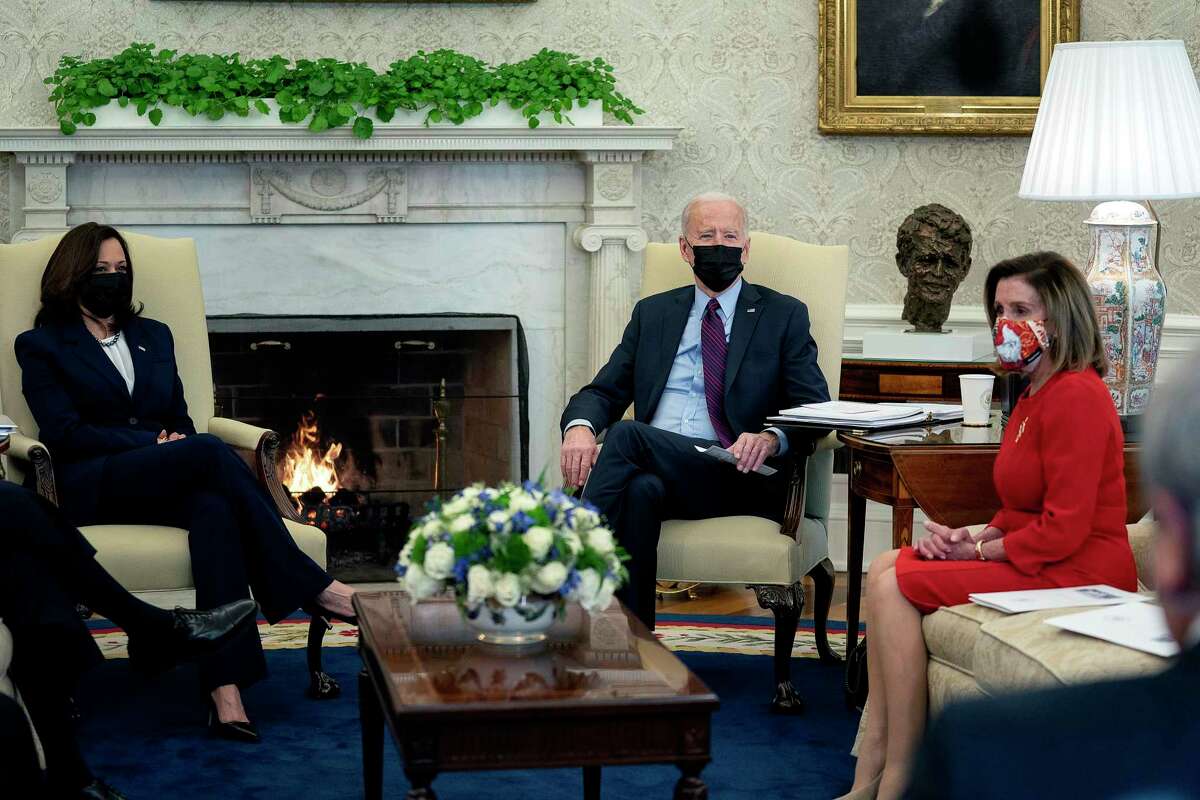 WASHINGTON — When Joe Biden delivers his first speech as president to Congress on Wednesday, history will be made behind him.
For the first time during a joint address to Congress, the majority of politicians on the dais in the House of Representatives will be women, as Kamala Harris and Nancy Pelosi take their respective seats as vice president and House speaker.
Although the main event will be Biden celebrating his first 100 days in office and laying out his vision for the coming months, the moment will be almost as significant for the two Bay Area Democrats.